Demand Appropriate Personal Protective Equipment for Healthcare Workers
13,534 signatures toward our 50,000 Goal
Sponsor: The Breast Cancer Site
Hospital staff are being forced to reuse disposable masks and other gear, increasing the risk of infection.
---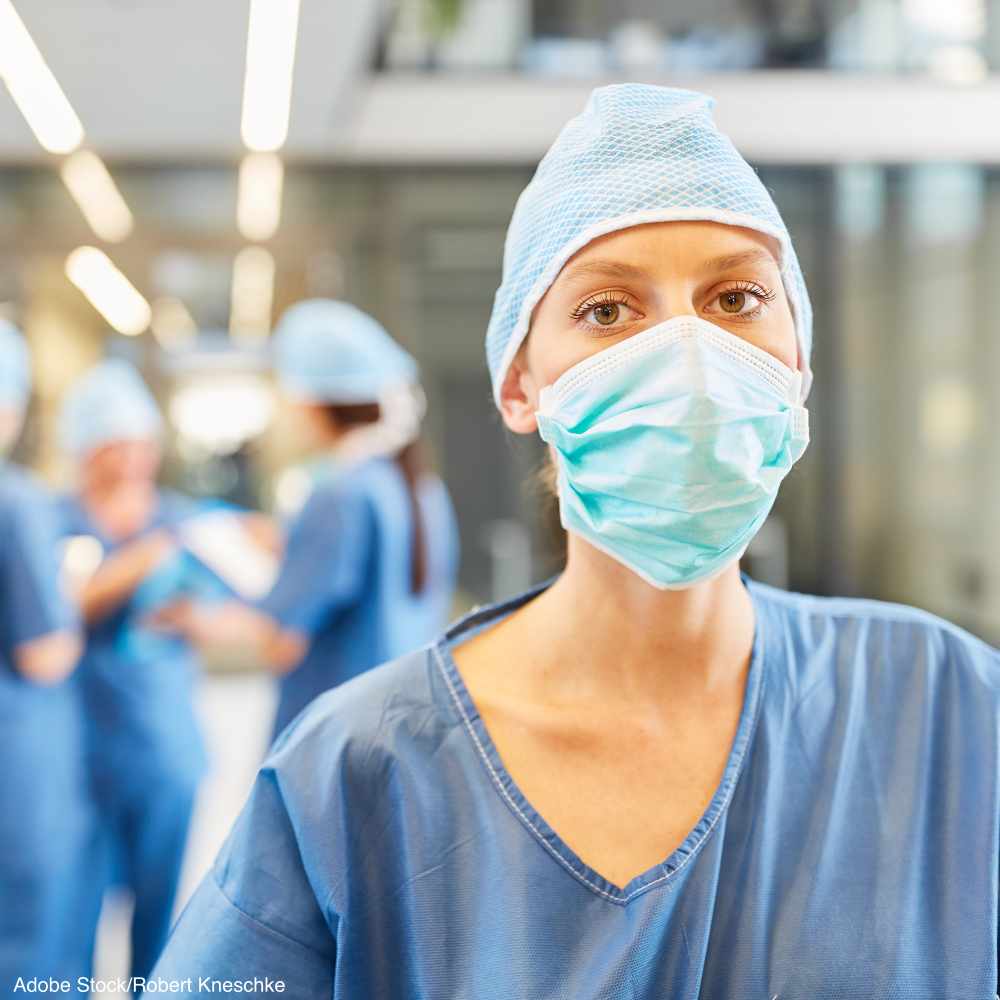 As the number of COVID-19 cases around the world continues to climb exponentially,1 the American healthcare system is being heavily taxed by the influx of patients. In some parts of the nation, there are not enough hospital beds for patients, not enough healthcare staff to treat them, and not enough personal protective equipment to keep nurses and doctors safe and healthy.
Personal protective equipment (PPE) includes equipment worn to minimize exposure to hazards that could cause illness or injury. In the healthcare field, PPE may refer to masks, gloves, face shields, gowns, and more.2
In the U.S., access to PPE is in short supply. While doctors and nurses working with COVID-19 patients should be wearing full-body protective gear, many of them are wearing only a disposable isolation gown, a pair of gloves, and a mask.3 These items are meant to be discarded after a single use, but healthcare workers in many parts of the nation are being forced to reuse disposable PPE for days due to extreme shortages.4
As the situation becomes more dire, the government has stopped the shipment of domestically produced PPE to other countries4 and requested that companies donate masks to healthcare facilities and begin producing PPE if they are able.5 The FDA has also begun accepting NIOSH-approved industrial respirators for use in healthcare settings6, and PPE from the American stockpile has been sent to some of the areas most in need. But it isn't enough. President Trump has said he has no plans to order drastically ramped up production of PPE in the U.S. via the Defense Production Act.7
We can't wait for PPE production to be scaled up, which may take months. It's time to make it easier to import these items, which are already available from other countries, so that they can be used immediately.
95% of surgical masks and 70% of ventilators used in the U.S. are produced in China and are subject to high duties upon entering the states.8 The supply of these items was disrupted even before COVID-19 spread globally, and now is the time to act to repair the supply chain and get PPE where it's needed most. Not all medical supplies have been exempted from duties, and parties who wish to have an item exempted must manually submit a request form.9 This is something we simply don't have time for during this crisis. Healthcare workers are already falling ill and even dying of this preventable disease.
We must protect our healthcare workers with ferocity. Let's demand that duties on imported PPE items be lifted so they can get to the people who need them.
To Top
The Petition:
Dear President Biden, Congress, and the Office of the United States Trade Representative,
Without enough personal protective equipment (PPE) to keep them safe, large numbers of healthcare workers in our nation are likely to fall ill with COVID-19. They may spread this highly contagious virus to other patients and workers without even knowing they have it, and those who do exhibit symptoms will be forced to receive care instead of providing it. They are risking their health and their lives every time they go to work without proper PPE.
With a healthcare system that has already been highly taxed by the influx of COVID-19 cases, we cannot afford for our doctors and nurses to be down for the count. Even flattening the curve cannot help us when large numbers of healthcare workers are no longer able to do their jobs. Who will care for the rest of us when they are out of commission?
Our doctors, nurses, and other hospital staff deserve better than this. They willingly put their health on the line every day to care for others, and we should be returning the favor by offering them all the best protection available. They cannot wait any longer. They need access to PPE that is available now.
The government needs to immediately begin prioritizing this issue and distributing PPE to the hospitals that need it most by any means possible. Along with creating new solutions to supplement the limited domestic supply of PPE for healthcare workers, we demand that the government lift duties from all PPE items being imported into the U.S. from other countries.
We stand with our healthcare workers, and we will not let them continue to battle this pandemic unprotected.
Sincerely,